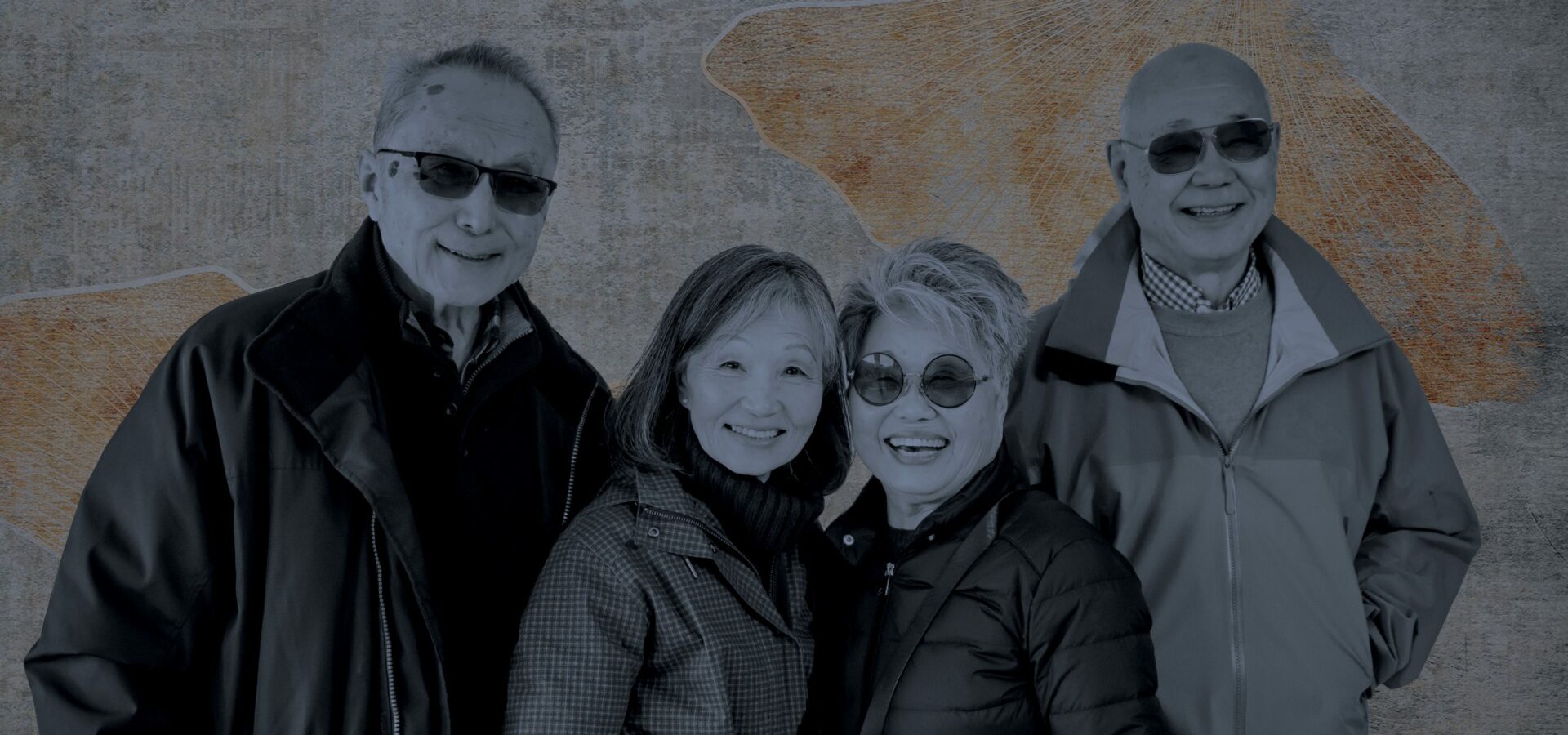 Japanese Canadian Legacies
BC Redress
On May 21, 2022, the BC Government made an historic announcement, marking a pivotal moment in our community, one that honours our elders past and present. A $100 million dollar commitment was announced, reflecting funding to support the historical wrongs framework recommended by the National Association of Japanese Canadians BC Redress Project, in conjunction with Japanese Canadian communities in BC. The initiatives were developed from 2020 – 2022 and fit within six pillars: Monument; Education; Senior Health and Wellness; Community and Culture; Heritage Restoration; and Anti-racism.
Former BC Premier John Horgan made the announcement at the Steveston Martial Arts Centre in front of Japanese Canadian community witnesses, many who had participated in providing input to the consultation process. The BC Japanese Canadian community has strongly supported this work which honours our elders past and present, provides health support to our survivors, and delivers strong education support for both classrooms and public heritage spaces.
"The Government of British Columbia acknowledges the hardships and trauma people suffered because of government inaction and action before, during and after the war. We know that healing the wounds of the past is a long process. Across government and together with our partners, we are focused on honouring the diversity and contributions of all communities to the BC that we live in today. It is more important than ever that we learn from the mistakes of the past and acknowledge historical injustices. And to not let any power or persuasion deter us for standing up for our fellow citizens and protecting the human rights we hold dear." – Former BC Premier John Horgan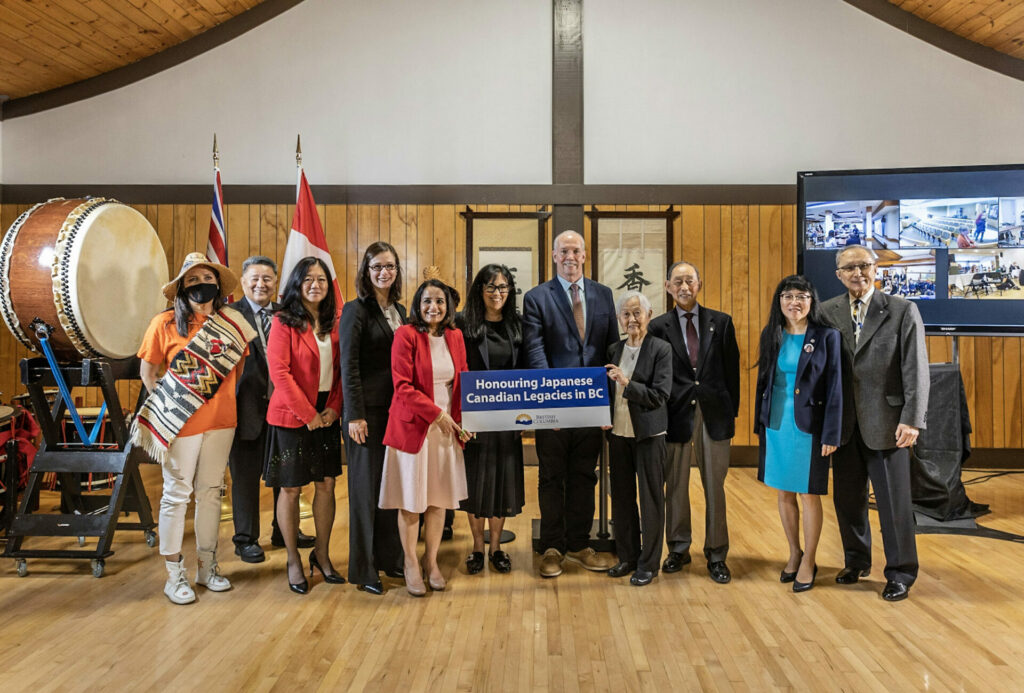 Community Fund
The $14 million Community Fund addresses the enduring intergenerational impact that government actions had on the community. The program invests in the future of the Japanese Canadian community by allocating funds to six project streams: community projects, arts, sports, scholarships, infrastructure, and intergenerational wellness.
Japanese Canadian Legacies Society
The Japanese Canadian Legacies Society (JCLS) was incorporated on June 29, 2022 following approval by the National Association of Japanese Canadians. The JCLS is accountable to both the BC Government and the community in its oversight of the implementation of the BC Redress framework developed 2020 – 2022, and approved March 30, 2022. Board members are President Paul Kariya, Treasurer Larry Okada, Secretary Brian Tsuji, Karen Nishi, Fred Yada, and Les Kojima, the NAJC representative on the Board. Former BC Redress Project Director Susanne Tabata is Chief Executive, and with the JCLS Project team, is developing and implementing the initiatives.
The work continues under BC Premier David Eby as the JCLS works to finalize the outstanding balance payable to the community for both the monument and the housing & community space.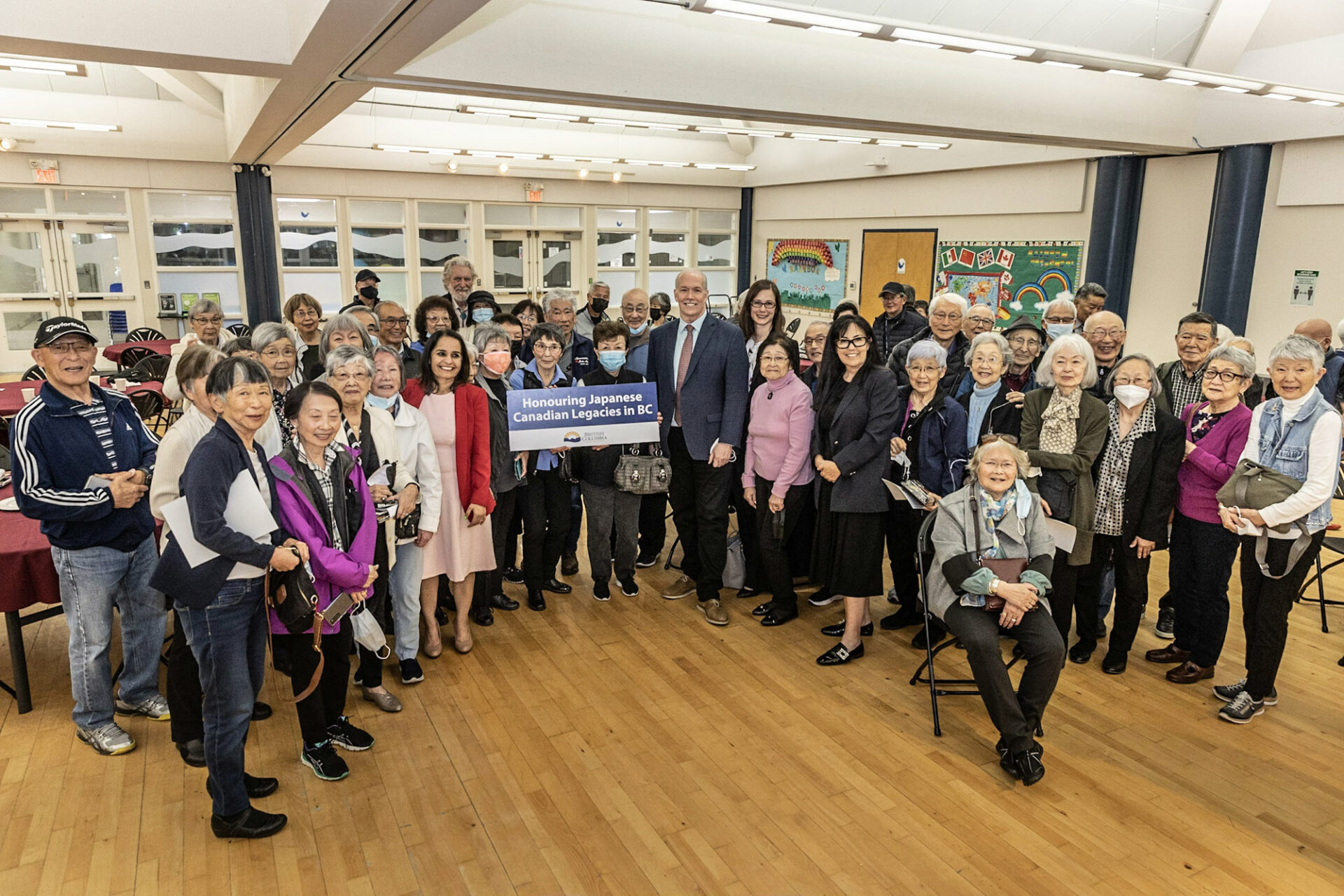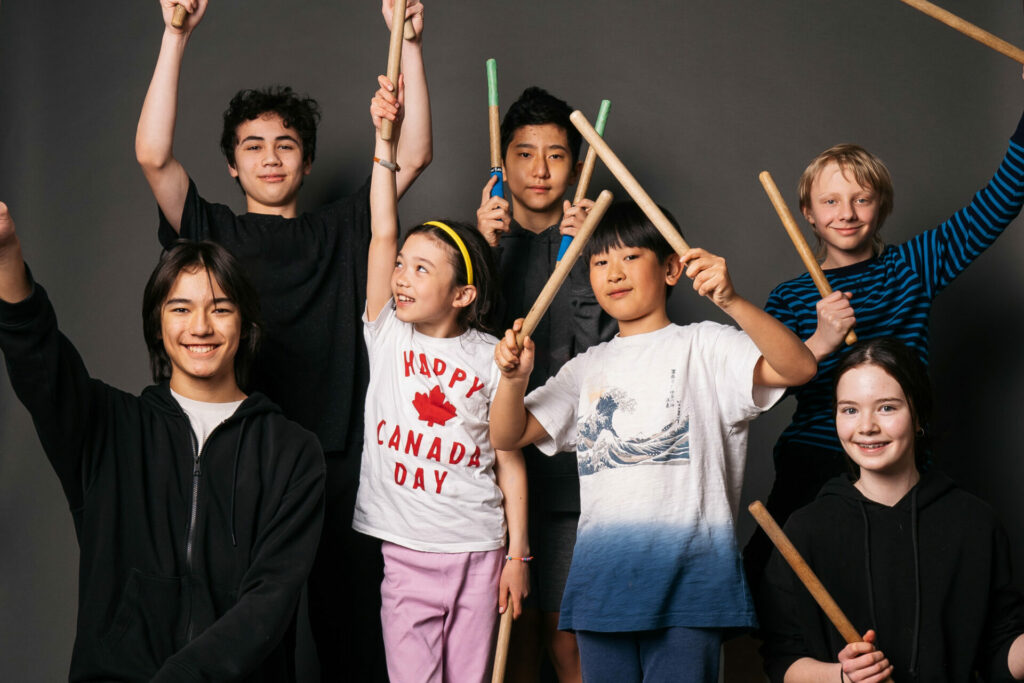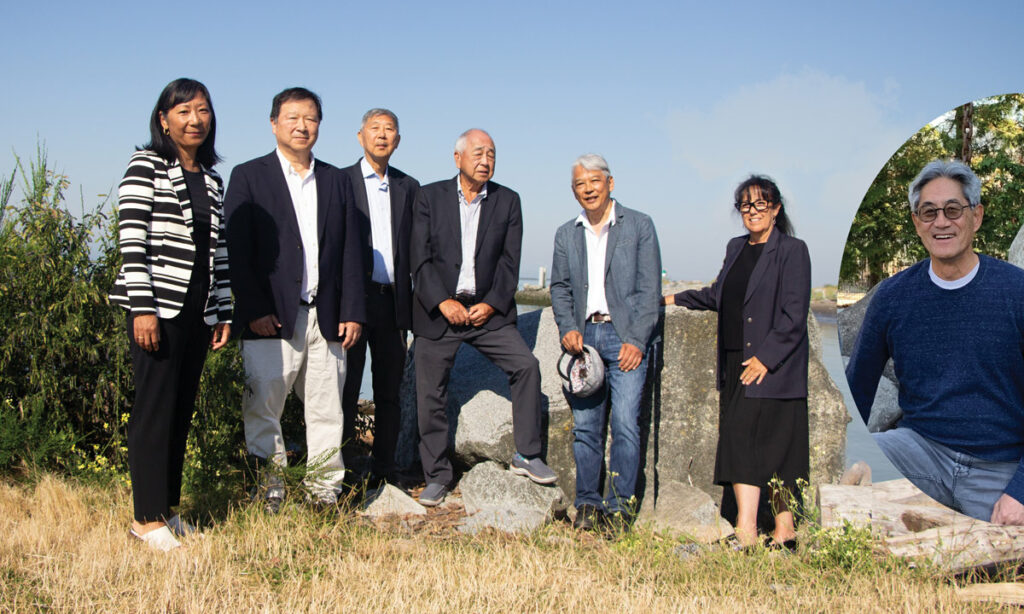 JCL board of directors – left to right: Karen Nishi, Brian Tsuji, Larry Okada, Fred Yada, Paul Kariya, CEO Susanne Tabata. Inset: Les Kojima.